DIY Nail Soak For Longer, Stronger Nails
Why This Works: Orange juice is full of antioxidants and vitamins which promote nail growth. Orange juice, since it is acidic, also helps to exfoliate the nail beds and soften cuticles.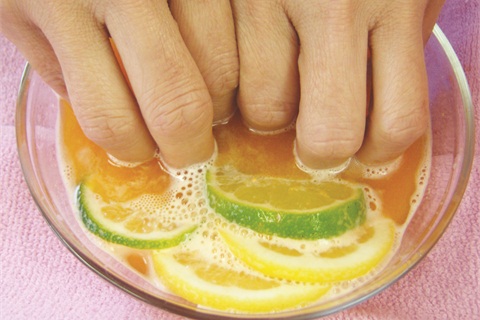 Source: Pinterest Garlic is high in selenium. If your body lacks selenium, you'll know as you'll have weak, brittle nails.
Garlic also has tons of antibacterial and anti fungal properties which is beneficial for nail growth.
Olive oil is an amazing moisturizer, able to penetrate deeply into skin.
Because of this, it also helps to soften the cuticles and adds strength to the nail to prevent breakage.
Don't forget to share 🙂
What are varicose veins? In Latin, the word varicose means loose. It is a dilation or swelling of the veins making them more visible under the skin than the other
You must have read thousands of fat burning recipes online, but there is one that really works and possesses incredible health benefits as well. Ginger water can improve your overall
The mixture we have for you today is a powerful natural laxative that you can easily prepare at home.It contains prunes, a fruit rich in fiber that will improve your